Miami Projects near Completion
New Related condo projects near completion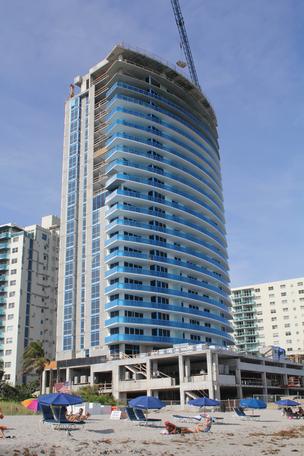 As The Related Group prepares to start construction on its 30-story BeachWalk project in Hallandale Beach Tuesday, it continues work on other projects that are underway.
The 22-story Apogee Beach in Hollywood is nearing completion, with a projected finish in the next few weeks. Meanwhile, the 42-story 1100 Millecento in the Brickell neighborhood broke ground last year and the 27-story MyBrickell is slated to be completed this fall.
The 40-story Iconbay in Edgewater started construction in March.
In addition to condo development, Related is building multifamily communities and mixed-use projects and investing in distressed assets. Related Chairman Jorge Perez is also part of the ownership group of the Miami Dolphins and an investor in the group buying U.S. Century Bank.
Perez recently gave the Business Journal a tour of his collection of art, which is part of a $40 million gift to the Miami Art Museum.
http://www.sanlorinproperties.com